Page 1 of 10
When Tony Lamadrid, a Schizophrenic Patient and Research Subject at UCLA, Committed Suicide, It Set Off a National Debate: What Is Acceptable in Human Experimentation and Who Decides?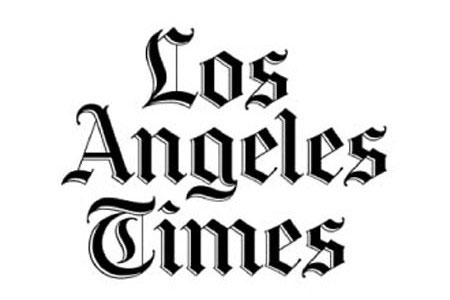 At 8:43 a.m. March 28, 1991, two UCLA campus police officers responding to an emergency call found a burly young man lying face down outside of Boelter Hall. He had jumped from the roof of the nine-story classroom building; at 9:23 he was pronounced dead at UCLA Medical Center. His name was Tony Lamadrid.
A coroner's report included this notation: "This 23-year-old male with a history of depression and schizophrenia was being treated for same at UCLA Medical Center Psychiatric Department . . . (his) social worker was . . . trying to place him into a new psychiatric program and was trying to convince decedent on 3-22-91 to commit himself to UCLA because she felt he was suicidal. Decedent contacted his brother, Enrique Lamadrid, and advised him he wanted to take poison to end it all . . . ."
In the days that followed, police discovered an answering machine tape that included a message from Debbie Gioia-Hasick, his social worker at UCLA's Aftercare Clinic. "Hi, Tony. It's Debbie," she began, "Even later today, (if) you're just feeling really bad, go over to UCLA and just check yourself into the hospital. Tell them you're suicidal and that you think you're really going to hurt yourself. Check yourself in, and then we'll go from there."
But the institution that was supposed to help Tony Lamadrid had another interest in him as well. From 1985 to 1989, according to government records, he had been both a patient at the UCLA Medical Center and an active participant in a sweeping psychiatric study approved by the university. In the spring of 1991, even though he was no longer directly involved in experiments, Lamadrid continued to be monitored by the research staff, including Gioia-Hasick. The study, "Developmental Processes in Schizophrenic Disorders," was directed by psychologist Keith H. Nuechterlein, with psychiatrist Michael Gitlin, and its aim was to gather data on the how and why of schizophrenic relapse.
Racked with guilt and unanswered questions in the weeks following his youngest brother's funeral, Enrique Lamadrid, a Spanish professor at the University of New Mexico, began to focus on Tony's dual role as patient and research subject. In a letter to the federal Office for Protection from Research Risks, which polices government-funded experiments, he wrote: After considerable soul-searching and intensive consultation with my family, I would like to request an inquiry into the suicide of my brother. . . . I have grave concerns that he may have been a victim of the questionable ethics of the professionals who were conducting research on his illness. I am personally tormented with the responsibility of having allowed him to participate in a program that emphasized research over treatment of mental illness. . . . I have the horrible feeling that my brother has simply become another statistic in their research findings.
Enrique Lamadrid's anguish, and the complaints of the parents of another young patient-subject, Gregory Aller, would trigger a federal investigation. For three years, the scientists and the university would be the subject of a probe involving their ethics, their motives, their practices. An interim report demanded changes in study procedures. The final report, released last May, concluded that UCLA had violated key aspects of "informed consent" rules governing human-subject experimentation but it also found that the care given the patient-subjects and the study design itself were appropriate and ethical.
No one was happy with the outcome. Not UCLA or the scientists, who continue to deny any wrongdoing, and not the Lamadrids or the Allers, who have gone on to file medical malpractice suits against Nuechterlein, Gitlin and the university. From Congress to law journals to university board rooms, "Developmental Processes in Schizophrenic Disorders"--which the National Institute of Mental Health had heralded as the most comprehensive, intensive study of schizophrenic disorder ever--has become a flash point over the use of human beings in experimental research.
The case poses troubling questions. What is good for science and future patients--trying out promising new treatments, investigating the mechanics of an illness, conducting randomized clinical trials to test "what if" variables--almost always carries hazards for human subjects. But when are those risks unacceptable and who decides?
The history of medical experimentation is rife with abuse, from concentration camp atrocities to the infamous Tuskegee study, conducted by the U.S. Public Health Service from 1932 to 1972, in which 399 African-American men with syphilis were purposely not treated and some allowed to die in order to study the progress of that disease.