Page 1 of 2
Th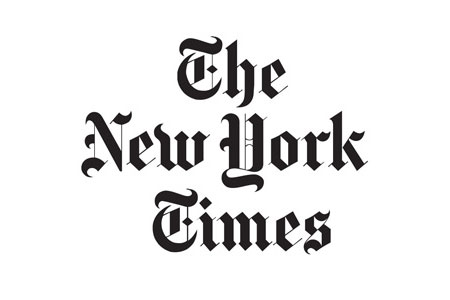 e tragic heroine, the brilliant mimic, the woman of a thousand accents, Mary Louise Streep is also something else -- she's a goof.
"I feel like a big piece of furniture," Ms. Streep groans, referring to the fact that she is six months pregnant with her fourth child, a cause for a 22-pound weight gain that has made her famous cheeks almost chubby and her eyes narrower than usual. Having just returned from a fitting for a Valentino gown for the Academy Awards -- she's been nominated for best actress for "Postcards From the Edge" -- she suddenly struts across a hotel room, doing a sendup of the high-fashion runway models who left her feeling fat and "humiliated." Deadpan, she wonders aloud if "they can find that much material" to cover her frame.
Callipygian concerns aside, at the age of 41 Ms. Streep has made 18 movies in the last 14 years; this is her ninth Oscar nomination.
And at this stage in her seemingly charmed life, when she's moved to Los Angeles and has three children in three different private schools and is redoing a house on the Westside and worrying about fabric samples, she's careered off the beaten path of high drama, if temporarily, to cultivate her comedic connections.
From penis envy to brain envy, from slurping noodles to flatulence jokes, from a weird afterlife in a corporate building to an after-afterlife on a bus, this is the wacky landscape of Meryl Streep's latest film, "Defending Your Life," directed by and starring Albert Brooks, who wrote the screenplay. The film, opening Friday in New York, is not exactly Streepian terrain, of the highbrow variety. Then again, Ms. Streep seems to have fashioned her career on being unpredictable.
But never before has she played such a breezy role, the adolescent figment of one man's imagination, especially when that man is the irrepressible Mr. Brooks: only he could dream up the comic scenario of finding the perfect woman, played by Ms. Streep, once he's dead. And so is she. Together, they shuffle along in their silly white afterlife robes, or tupas, down the corridors of Judgment City.
With "Defending Your Life," she says, "We're opening the door, God forbid, to Albert's brain."
Ever since she finished "A Cry in the Dark" (1988), a movie she says gave her gray hairs, Ms. Streep has been drawn to lighter fare.
First, there was the farcical "She-Devil" (1989), in which she played a Barbie Doll opposite Roseanne Barr's grotesque housewife, though she now views that movie, which received unenthusiastic reviews, as having turned out to be a hybrid, like a "wildebeest."
Next came "Postcards From the Edge" and her arch performance as the acerbic, drugged-out actress seeking a rapprochement with her overbearing mother. It was during the making of that film that Ms. Streep was paid a poolside visit by Mr. Brooks, who paced for two hours and pitched her his nutty and sweet movie idea about what really happens when you die.
"He never let me read the script," she says, eating hamentashen, a pastry brought by a visitor on the Jewish holiday of Purim. (Raised Presbyterian, Ms. Streep descends from Spanish Jews who immigrated to Holland; rather than sign their Jewish name, they drew a line, which is what Streep means in Dutch.)
"Albert said, 'I have to come over and tell it to you.' And it was like, 'Then I say . . . then you say . . .' and I fell in love with the idea." She-Devil Or Snooty Person?
Ms. Streep is certainly no stranger to the realm of comedy. From a comic turn in Woody Allen's "Manhattan" (1979), in which she played Mr. Allen's bisexual wife, to tragic roles laced with humor, such as the hip, disaffected Karen Silkwood, or even the comic elements within the rigid Lindy Chamberlain in "A Cry in the Dark," she revels in the underbelly of humor.
In person, she is at once self-effacing and proper, wearing an elegant, black kimonolike dress, diamond-drop earrings and suede pumps. "My daughters and I have a game called Snooty Person," she says, now affecting a very proper British lady, "and we go out in high heels and we're very snooty and we do vulgar things. It's sort of a joke on myself, because a lot of comedy, I think, is vulgar. It's all a matter of taste."
And what, exactly, are the vulgarities that the snooty people engage in? "Oh, they're unmentionable," she says, laughing.
Over the years, reviewers have branded Ms. Streep's selection of dramatic material as humorless. The New Yorker critic Pauline Kael, who described Ms. Streep's performance in "Postcards From the Edge" as that of "an android," was chief among her detractors, issuing incantations like: "If only Streep would giggle more and suffer less." Even admiring peers, like Cher and Diane Keaton, have in separate interviews described Ms. Streep as "an acting machine," a compliment that also resonates with robotic implications.
Whether such observations put pressure on an actress of Ms. Streep's caliber to toss off her mantle of earnestness by lightening her load is unclear. Yet Ms. Streep says that before "She-Devil," she had been looking for "something light for years, but I just never thought anything that was around was funny." Her friends suggest that in addition to enjoying the relief of not taking home the doppelgangers from work, Ms. Streep has turned to comedy for the challenge of it and maybe because, at her core, she's a cutup. And besides, Ms. Streep's heroes include the comic actresses Katharine Hepburn and Carole Lombard.