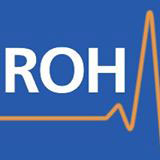 from Reporting on Health
California's Central Valley, once called "the richest agricultural region in the history of the world," is a 400-mile-long swath of some of the world's most productive agricultural land. About one-fourth of the produce consumed in the United States is grown in the Central Valley -- and nearly half of all pesticides used in this country are sprayed on crops in the region.
I'll be investigating what farm workers, residents, doctors, environmental advocates, community organizers and scientists in the Central Valley are teaching us about the link between pesticide exposures and neurodegenerative disease, such as Parkinson's disease. It is the second most common neurodegenerative disorder (after Alzheimer's) in the U.S., affecting between 1 million and 1.5 million Americans.
One of the key issues is the lack of regulation of private water wells. Since it was passed in 1972, the federal Clean Water Act has exempted agriculture from regulation. California has its own clean water law, but it doesn't include pollution from agriculture. According to the Community Water Center in Visalia, more than 90 per cent of Central Valley communities rely on water stored underground for drinking water. But in Tulare County, recent groundwater sampling found three out of four homes with private wells have contaminated water that is unsafe to drink. The problem is not unique to California.
The U.S. Geological Survey, through its National Water Quality Assessment Program, sampled about 2,100 private wells in 48 states last year and concluded that more than 20 per cent of private domestic wells sampled contain at least one contaminant at levels of "potential health concern." That means that 43 million people -- or 15 per cent of the nation's population -- use drinking water from private wells that are not regulated by the federal Safe Drinking Water Act. Of particular concern to a team of UCLA epidemiologists and neurologists, who analyzed historical pesticide use reports and geographic information systems inCalifornia, was the finding that Central Valley residents who rely on well water have a greater chance of developing Parkinson's disease. The risk was as much as 90 per cent higher for those who had private wells near fields sprayed with the widely used insecticides propargite or chlorpyrifos. In the agricultural town ofLindsay, California, where chlorpyrifos is routinely sprayed on orange groves surrounding his home, 24-year-old Luis Medellin discovered not long ago that he has concentrations of chlorpyrifos metabolites in his body five times the national average for adults. "What really worries me is how my little sisters might be affected," he said.
published in Reporting on Health