This you should know: Life is complicated. It is hard. It is not forever. Always, there is family and passion. And perfect matzo ball soup.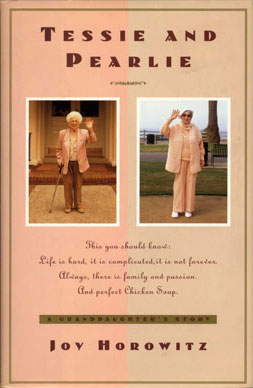 In this powerful memoir overflowing with warmth and humor, Horowitz illuminates the lives of her two bubbes (Yiddish for "grandmothers"). Over the course of 18 months, she interviewed Pearlie, her mother's 93-year-old mother, in Santa Monica, Calif., and 94-year-old Tessie, her father's mother, in Queens, N.Y. Both women live alone and share an immigrant past and the physical impairments of old age; their personalities are very different. An orthodox Jew, Tessie boycotted Horowitz's wedding to a gentile, does not fear death, advocates a pragmatic approach to life and is a dynamite gin player. The more emotional Pearlie loves to dance, is still a great cook, wants to go on living and believes that religion is in the heart. Horowitz intersperses her grandmothers' accounts of their childhood poverty and reminiscences of love, sex and childbirth and her own struggle to come to terms with her dying father's lung cancer and her yearning for a spiritual comfort that she receives, in part, from talking to Tessie and Pearlie, "the smartest women I know. Publishers' Weekly
This book is irresistible.