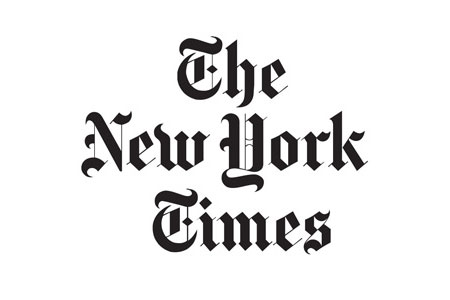 THERE is, perhaps, no better way of understanding the history of Los Angeles than by walking its Backbone Trail, which runs through a spectacular sweep of nature preserves extending along the spine of the Santa Monica Mountains, where the land meets the sea.
 If the new Getty Museum is being touted as the Acropolis of Los Angeles, a harbinger of civilization at its grandest, then the Backbone Trail in the hills to the west of the Getty is a homage to what is truly wild and still easily accessible: stunning waterfalls, wildflowers and hidden canyons that bespeak a time of uncivilized beauty. Not to mention movie stars.
This 64-mile corridor links an array of public parklands -- zigzagging from Will Rogers State Historical Park in Pacific Palisades to Topanga State Park to Malibu Creek all the way to Point Mugu State Park, 35 miles up the coast from Santa Monica. It includes 60,000 acres of the Santa Monica Mountains National Recreation Area, and contains one of the highest densities of Indian archeological sites in any mountain range. From nature walks for toddlers to full-moon walks for the more romantically inclined, organized offerings abound. The local chapter of the Sierra Club is the nation's largest, with the most extensive schedule of organized hikes on stretches of the trail -- casual Sunday strolls or more rugged undertakings for buff, hard-body enthusiasts. The trail can also be crossed on horseback.
Neither as long nor as remote as the historic John Muir Trail in the Sierra Nevada, the Backbone Trail nonetheless allows an intimacy with sheer sandstone cliffs and chaparral-lined paths. City dwellers can cover the same ground as the area's early residents, the Chumash Indians, who named one chunk of their beloved land Zuma, meaning abundance. A work in progress for the last two decades, the trail is the thread running through a huge patchwork of conservation land that state, Federal and private agencies continue to assemble along the mountains' highest ridge lines. Of its 64 miles, 58 exist as functional trail, with four campgrounds, and the rest are under construction. Plans are in the offing to acquire a final, central six-mile link between Zuma Canyon and Triunfo Pass, which would eventually make it possible to walk or ride for 70 continuous miles, stopping at trail camps along the way.
Walking into the Santa Monica Mountains can make you feel like a Toon character, piercing a dimension in time, as you cross a concrete threshold of urban civilization into the green and often unseen ravines and woodlands that border Los Angeles. The changes are that abrupt: a residential neighborhood suddenly gives way to a dirt road with warning signs about mountain lions; a lineup of parked Range Rovers in a fancy hillside enclave on Paseo Miramar turns into a pathway for mountain bicyclists and joggers along a fire road that ascends to a spectacular overlook of the Pacific; a markedly overdeveloped hillside in Malibu eases into a stunning canyon of sycamores that Barbra Streisand donated to the public for ''follow the red brick road'' tours of her gardens and architectural passions of yesteryear.
Ms. Streisand is part of a long list of film industry veterans with environmental leanings who have donated either all or a portion of their property to the government. Others include Warren Beatty, Bob Hope, the actor Peter Strauss and Jack Nicholson.
I first became acquainted with the Backbone Trail when my father, an avid naturalist and athlete, was dying of cancer two years ago, and I was helping to care for him. Each two-hour trek became a therapeutic metaphor of the need to go on, step by step. Then, after his death, and that of my mother, also from cancer, the trail became a sort of link to my own health. No matter how painful my days were, the pull of the mountains -- the need to climb and view the ocean before descending to fulfill carpooling duties -- became a lifeline. It was that basic. Along the way, there were also jackrabbits, snakes and deer. Plus Pam Dawber in sweats one day; a shirtless Anthony Hopkins the next.
Last September, some friends and I set out to explore two hikes, and one easy stroll, that hook into the trail. We began at the eastern starting point of the trail, in Will Rogers Historic State Park. Beyond well-manicured grounds and polo fields, just behind the Rogers house (now a museum), and tennis courts, the dirt path ascends through a winding stand of amazingly fragrant eucalyptus trees. Past Inspiration Point, with its panoramic views of the Los Angeles basin and Santa Monica Bay, there is a sign that marks the trailhead. In autumn, these canyons appear brown and almost velvety from afar. But up close, they are actually rough with oak and chaparral and still surprisingly verdant.
Walking north along the ridge line, you can easily spot the immense, cream-colored Getty Museum several canyons east. Seen from a distance, the museum doesn't nestle into its natural surroundings so much as thrust out from its hillside perch.
More mysterious are the contours of an old ranch down in Rustic Canyon, which later became a retreat for artists and writers like David Hockney and Christopher Isherwood. Among the orchards gone wild, the remains of a magnificent stone gate designed by the architect Paul Williams come into view.
Local stories about this piece of property, which was destroyed in a 1978 fire, abound. Randy Young, a Pacific Palisades resident and amateur historian, insists that during World War II, Norman and Winona Stephens used their land as a sort of Nazi outpost. Mr. Young says the couple thought that when Germany conquered England, there would be anarchy in the United States and they would run a self-sufficient command site where a new government could arise, accounting for the concrete power station and million-gallon storage tank that still stand.
Continuing along the trail, marked by hoof marks in the early-morning hours, we walked northwest about five miles, crossing a footbridge and then passing a horse and rider, two mountain bicyclists and two joggers. A red-tailed hawk soared overhead.
Given enough time and supplies, we could have walked all day, eventually ending up amid ferns at the Santa Ynez Falls in Topanga State Park. Or farther west, there is the Circle X Ranch site and Sandstone Peak, the mountains' highest point at 3,111 feet. But hungry and carrying only water and pieces of melon, we returned to visit the historic Will Rogers home, patterned after a hunting lodge in Montana.
We were struck first by the vast expanse where Rogers and his three children played polo, and then began to fantasize about drinking martinis on his outdoor patio beside the birds of paradise. Will Rogers, we learned on a tour, had anonymously donated millions to the Red Cross and Salvation Army during the Great Depression. His ranch, with its exquisite Navajo rugs and giant western Apache basket, also has what must be the world's niftiest wraparound chrome shower as well as Rogers's 1927 portable Remington typewriter, on which he tapped out lines like, ''Everybody's ignorant, only on different subjects.''
The next morning, under an azure sky, we drove 17 miles northwest from Santa Monica along the Pacific Coast Highway and discovered the delicious serenity of Solstice Canyon, one of the only canyons along the Santa Monica Mountains coast that harbors a perennial stream and an uninterrupted creek-side trail, shaded by sycamores and oak. From the parking lot, where a bizarre, glass-floored home (locals call it ''the Darth Vader house'') hangs over the neighboring hillside, we followed the creek past National Park Service offices and along a cement road that leads past the gorgeous Mathew Keller house, built in 1865 of blond stone and believed to be the oldest house in Malibu.
Feeling a noticeable shift in humidity, we soon arrived in a lush setting known as the Tropical Terrace with a view of grotto waterfalls, rock pools, palms and bamboo -- part of the remains of the 556-acre Roberts ranch, destroyed by a 1982 fire. In fact, to hike this trail is to understand how tenuous is man's hold on the landscape, as floods and fires drive people out and earthquakes keep moving these mountains closer to the sea.
Ascending the upper loop of the Sostomo Trail, about three miles south of the Backbone, we discovered a giant, sphinxlike boulder facing the sea as we spotted Catalina Island across the bay from the park's upper slopes. Then, after admiring a blue jay and some of the rare fall foliage to be found in Southern California, we suddenly realized we hadn't seen another soul in two hours. We retraced our steps, descending and crossing the stream to complete the six-mile stretch back to civilization.
One reason so much land in the Santa Monica Mountains has been preserved from development is that both Paramount and 20th Century Fox studios owned vast tracts of it. In fact, it's impossible to trek the Backbone pathway and not have a sense of deja vu. One leg of the trail, on the Paramount Ranch site in Malibu Creek State Park -- the location for shooting the TV series ''M*A*S*H'' -- suggests Korea; another, a few miles north, thanks to ''Dr. Quinn, Medicine Woman,'' an Old West mining town. The National Park Service offers a one-hour tour called ''From Set to Screen,'' of the site where ''Dr. Quinn'' is filmed.
The following day, instead of another rigorous hike, we opted for a tea-and-scones garden tour of the Streisand Center for Conservancy Studies north of Malibu, across the Pacific Coast Highway from Paradise Cove and behind an Art Nouveau electronic gate.
''We don't do Barbra Streisand tours,'' said Ruth Kilday, executive director of the nonprofit Mountains Conservancy Foundation, which has taken up residence on Ms. Streisand's former estate. Despite such disclaimers, it's impossible for the Barbra trivia not to seep out during Ms. Kilday's delightful tour of the 22-acre compound, bordered by National Park Service land on three sides. We learned, for instance, that Ms. Streisand's herb garden was planted soon after her relationship with Jon Peters ended. And that James Brolin, Ms. Streisand's current beau, ''just fills up a room, he's so gorgeous.'' And that the kitschy, ornamental flamingos that border her rose and gardenia garden are, as Ms. Kilday put it, ''real fakes, not phony fakes,'' meaning that they're actually from the Deco period.
MS. KILDAY, an environmental advocate for the past two decades, understands that Ms. Streisand's former retreat, which attracts everyone from Barbra fanatics to garden devotees, is as close as many people will ever get to the Backbone Trail. So her talk is interlaced with tidbits about the land: sycamore leaves were called ''the hand of God'' by the Chumash Indians, who used them to line their papoose packs and to diaper their babies since one side of the leaf is as soft as velvet. She also pointed out that the bougainvillea, hibiscus and camellia that surround the Mediterranean-style house are drawn from the same palette of fuchsias and pinks.
The overall effect creates a curious juxtaposition, mixing the glory of what's outside -- honeysuckle, jasmine, magnolia and a thousand exotic trees -- with the suffocating overdecoration inside, from Art Nouveau carvings of mermaids in the screening room bar to the red-and-black Art Deco house that once contained Ms. Streisand's collection of Lalique crystal. From a trail where one can camp in the wilds to pure camp -- how better to define L.A.?
Where to go, what to take and what to watch for
The Basics
The National Park Service publishes a quarterly calendar of events and programs in the Santa Monica Mountains National Recreation Area, and can provide information on rules for trail use by bicyclists and equestrians, which vary from park to park. The service can also provide maps and information about such activities as bird walks, adopt-a-trail maintenance programs, searching for fish fossils in grassland shales, and guest hosts at the Satwiwa Native American Indian Culture Center.
The visitors center is at 30401 Agoura Road, Suite 100, Agoura Hills, Calif.; (818) 597-9192, extension 201. It's open from 8 A.M. to 5 P.M. weekdays and 9 A.M. to 5 P.M. weekends. You will want to think twice before asking for advice about hiking trails. When I inquired of a park service representative what hike she might recommend that wasn't insanely rigorous, she replied, ''The mall?''
Trail information can also be obtained from the Mountains Conservancy Foundation, (310) 589-2400, which has a listing of organized hikes; from the Sierra Club, (213) 387-4287, and from the Santa Monica Mountains Trails Council, (818) 222-4531.
Another good source is ''Hiking Trails of the Santa Monica Mountains'' by Milt McAuley, available from Canyon Publishing Company, 8561 Eatough Avenue, Canoga Park, Calif. 91304; (818) 702-0171.
Whenever hiking in Southern California, always take water, sun screen and a hat and wear hiking shoes. In addition, the National Park Service advises hikers not to hike alone, since a hiker would want to have help available in case of an accident.
Two Hikes and a Stroll
At the Will Rogers State Historic Park, (310) 454-8212, there is a visitors center, bookstore, film presentation and guided tours of the ranch house offered from 10:30 A.M. to 4:30 P.M. daily. Park grounds are open from 8 A.M. to sunset; parking is $6.
For an easy hike along a fire road in Rustic Canyon, drive north on Capri Drive from Sunset Boulevard in the Pacific Palisades. Follow Capri until it becomes a fire road, and park on a neighboring residential street. Or for a closer view of the Pacific, take Sunset Boulevard toward the ocean and turn right on Paseo Miramar. Follow this winding road through a residential area of hillside houses to its end at the vehicle gate across East Topanga Fire Road, which warns of mountain lions; the trailhead is beyond the gate. This is a rigorous hike, the first hour being almost completely uphill. But the majestic overlook is worth it: if you squint, you could swear you were in Italy. Or maybe Ireland. For more information, call Topanga State Park, (310) 455-2465.
The Solstice Canyon trailhead can be reached by driving 17 miles from Santa Monica along the Pacific Coast Highway, turning inland on Corral Canyon Road. At the first bend in the road there is a gate, and beyond it a parking lot and visitor center. The Park Service recently took up residence there in the former offices of the Mountains Conservancy Foundation. The Mathew Keller house is currently closed to the public.
The Streisand Center for Conservancy Studies, (310) 589-2850, fax (310) 589-2561, is open to the public for garden tours on Wednesdays. Tour tickets are $30; $24 for seniors, with tea and scones included. The money raised is used for maintenance of the grounds. Reservations, paid for in advance, are required (tours can fill up two months in advance).
The address is 5750 Ramirez Canyon Road, Malibu, Calif. 90265. No signs to the center are posted. Visitors meet at the Winding Way Trailhead off the Pacific Coast Highway, south of Paradise Cove, and are shuttled to the center.
published in The New York Times